Join SJDJS for our next
"DIXIELAND JAZZ" SUNDAY EVENT
May 1, 2016
Featuring: The Seldom Herd Dance Band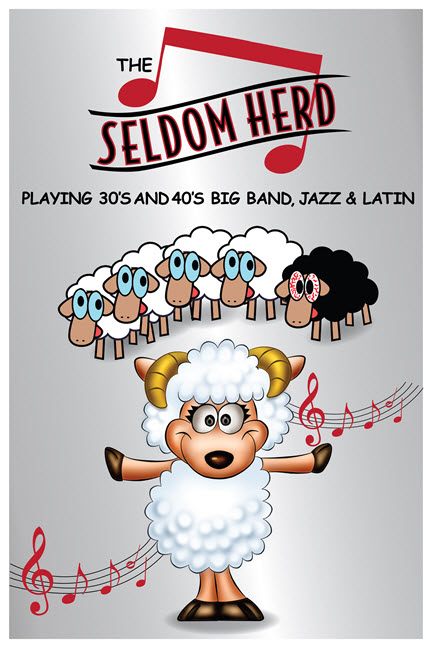 It is with great sadness that we report the passing of Art Bregante. Art died unexpectedly on Monday, April 18th. Understandably, out of respect for their leader, the Art Bregante Orchestra has cancelled their previously scheduled appearance on May 1st.
The Seldom Herd Band is honored to volunteer our time, standing in for the Art Bregante Orchestra. We will be the featured band on May 1st, playing the great dance music you were expecting.
The Seldom Herd Band will bring music-to-your-ears! We will be playing 30's and 40's Big Band, Jazz & Latin tunes.
Band Personnel:
Geri Eckert (the Ewe) – Vocals, percussions
Dick "Rich" Lockwood – Reeds – Leader
Charlie Gehlbach – Trumpet
Chris Williams – Trumpet/Cornet
Bob Gonzalez – Trombone
Carl Kaiser – Piano
Mark Kramer – Guitar
Bill Hoffman – Bass
Carl Warmdahl – Drums
Come out and Dance 'n Sway to "Our Kind of Music"!
Spend an afternoon of enjoyment jamming,
or listening and dancing to the great sounds of
Dixieland at the San Joaquin Dixieland Jazz Society!