Join our next "DIXIELAND JAZZ" SUNDAY Event
August 2, 2015
"Cell Block Seven Jazz Band"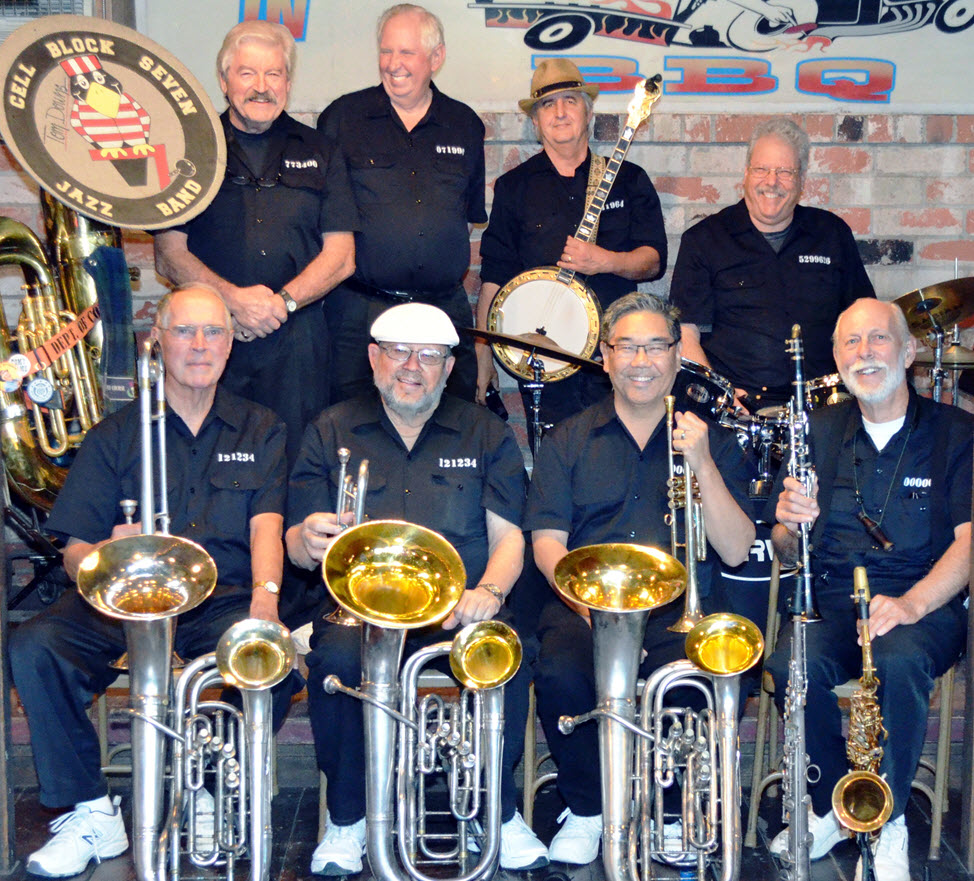 Best watch out, the "boys" have escaped again…disguised as musicians and armed with a weird collection of antique musical instruments, our favorite cons are breaking into the San Joaquin Dixieland Jazz Club once more to pull off another caper.
Cell Block 7, with its two trumpet front line, has been ganged up since 1981 and is devoted to the West Coast Revival Style of Lu Watters, Turk Murphy, and the Bay City Jazz Band.  Other known musical aliases of this talented bunch feature forays into great low brass harmony with a trio of three double bell euphoniums, as well as spirited renditions of classic and novelty tunes, wondrous banjo solos, and romping ragtime piano solos!
While our "musical delinquents" continue to evade the authorities, we hope you'll be captured by their unique brand of hot jazz and general disregard of acceptable behavior. Until they're once again behind bars, keep your doors locked and your shades drawn.
Note: Pete Main will not be with us for this August performance, but Otis Mourning will be on clarinet!  As you know, he is fantastic!!
Come out and Dance and Sway to "Our Kind of Music"!
Spend an afternoon of enjoyment jamming,
or listening and dancing to the great sounds of
Dixieland at the San Joaquin Dixieland Jazz Society!