Join our next "DIXIELAND JAZZ" SUNDAY Event on:
February 1, 2015
Featuring: "Jam-a-Roo Jammers"
(Jammers' all day!)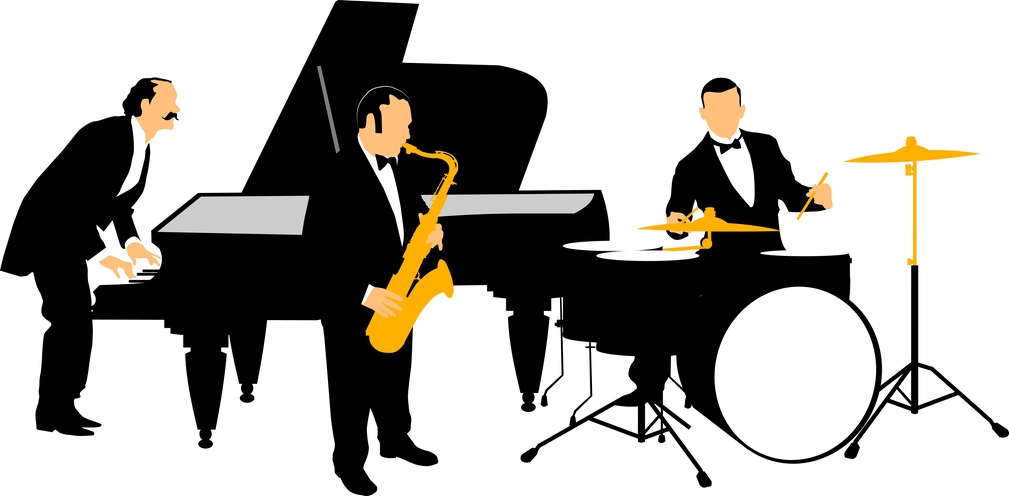 Jammers' month, or "Jam-a-Roo"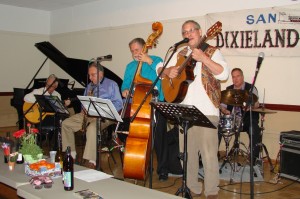 (as coined by our VP & Music Director), is a day of "Jammer" fun. Players came in from all over – including Sacramento, Modesto, Stockton to play.

Come dance or play with us on February 1st!!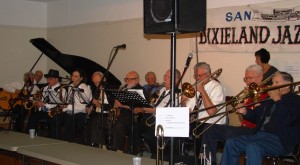 Come and spend an afternoon of enjoyment while jamming, listening or dancing to the great sounds of Dixieland Jazz here at San Joaquin Dixieland Jazz Society!
Come dance and jazz-it-up with SJDJS!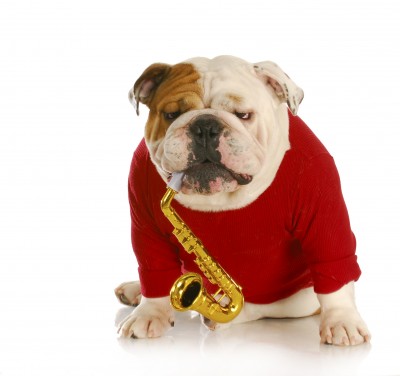 Click here to see Freddy the Bulldog's secret…
Freddy has an Alter Ego!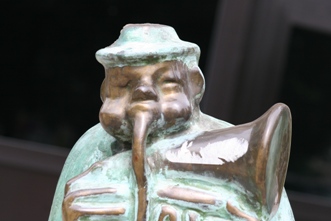 Our little Freddy character has been hiding his passion all along. Maybe someday we'll watch him jam with our musicians!
close
Visit our Coming Events page for
information on future Guest Bands