Join SJDJS for our next
"DIXIELAND JAZZ" SUNDAY EVENT
June 5, 2016
Bill Dendle and "The Muscat Ramblers"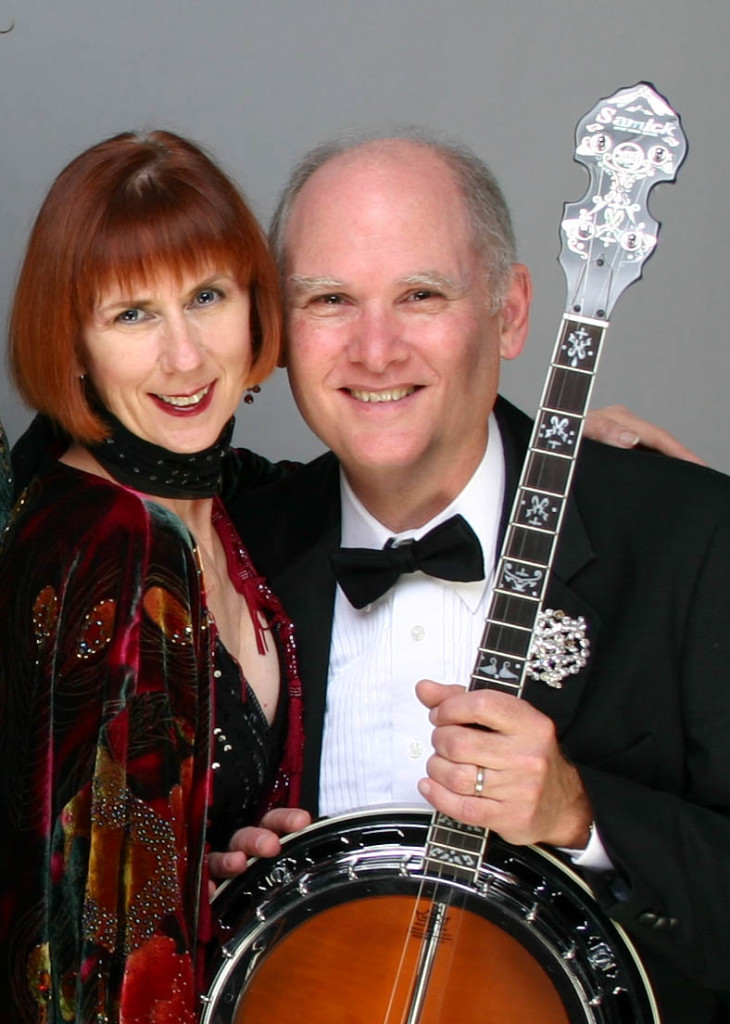 Bill Dendle began playing banjo in 1963, and by 1967 was appearing at Mickie Finn's in San Diego as leader of the South Market Street Jazz Band, which also appeared at Disneyland and on USO tours. In 1968, Bill took over the job of lead banjoist at Capone's Warehouse in Monterey, where he appeared off and on for the next nine years. 1977 found Bill as an entertainment consultant, banjoist, trombonist, band leader and entertainer at Florida's Disneyworld, where he opened the Empress Lilly Showboat. Bugs and humidity sent Bill back to San Diego in late 1977 to revive the South Market Street Jazz Band, which became a popular fixture at Dixieland Jazz Festivals throughout the United States.
From 1982 on, Bill appeared as one-half of the duo called Goodtime Banjos at banjo concerts, jazz festivals, conventions and private parties until 1995. Bill is currently director of two jazz camp programs in Sacramento (youth and adult). He plays trombone, guitar and banjo in Shelley Burns & Avalon Swing, a popular Sacramento jazz, show and dance band, and appears at jazz festivals, parties, conventions and shows with his wife, the talented vocalist/entertainer Shelley Burns, and Fast Eddie Erickson.
Bill has performed with Bob Haggart, Bob Crosby, Johnny Varro, Dick Cary, Abe Most, Nick Fatool, Bob Draga and others, and is highly regarded as a banjoist, trombonist and very funny master of ceremonies. Bill's home page is found at S & B Productions.
Band Personnel:
Bob Sakoi, trumpet
Bob Williams, trombone
Shelley Denny, bass
Bill Dendle, guitar and banjo
Shelley Burns, drums and vocal
Come out and Dance 'n Sway to "Our Kind of Music"!
Spend an afternoon of enjoyment jamming,
or listening and dancing to the great sounds of
Dixieland at the San Joaquin Dixieland Jazz Society!